Frequently Asked Questions

Window and Door Replacement 
Replacement windows and doors are exactly what they sound like – they're new windows and doors that are installed to replace your existing ones.  Expertly designed windows and doors can transform a simple living space into an energy-efficient, secure, and aesthetically pleasing one. At the same time, boosting these essential elements can help to reduce energy costs and make your home more valuable.  One of the most notable benefits of upgrading your windows and doors is improved security. High-quality materials and state-of-the-art design features can discourage intruders from entering your home. This, in turn, provides you with peace of mind and lets you rest easy, knowing that your family and your property are safe.
Why should I choose Gravina's Window Center in Littleton?
Gravina's Window Center of Littleton is one of Denver's oldest window and door companies. When it comes to replacing windows and doors, there's no substitute for our know-how.  At Gravina's Window Center of Littleton, we train our installers, which means you can rest assured that your installation will be done right!  With 50 years in business, our family knows what windows and doors are the best for Colorado homes.  We are a reliable, trustworthy company you can count on. 50 years in business and counting!
Does replacing my windows and doors really help to lower my energy bill?
Yes! When you see things like foggy glass, rotting wood, air leaks, and cold spots, you can bet your house is not energy efficient. At Gravina's Window Center of Littleton, all of our product lines are Energy Star rated. Energy Star products are independently certified to perform at levels that meet or exceed strict energy efficiency guidelines set by the U.S. Department of Energy. Products that earn the Energy Star rating are a smart choice because you will save money on energy bills without sacrificing comfort or quality. Energy-efficient windows are also a key part of a growing movement toward environmentally-friendly green remodeling. There are also tax rebates and credits available to consumers who replace their windows/doors with Energy Star rated products.
Are Infinity windows made from vinyl?
No, Infinity from Marvin windows is made of Ultrex® fiberglass, which is 8 times stronger than vinyl. A stronger material means you can have narrower frame profiles and larger glass area, which translates into a better view for you!
Is there an online brochure available for Infinity Window?
Sure, it's possible to download the brochure for Infinity from Marvin windows here
What is Ultrex® fiberglass?
Ultrex® is pultruded fiberglass pioneered by Marvin Windows and Doors.
Are Infinity windows more secure?
Depending on the age or current condition of your existing windows, replacement windows are likely to be more secure.  They will have stronger frames, thicker glass, and better locking systems.  Energy efficiency and appearance are all great reasons to replace windows, but isn't the security of your home just as important?
Do you offer financing?
We have several financing options available. Apply here or ask your sales representative for more details.
---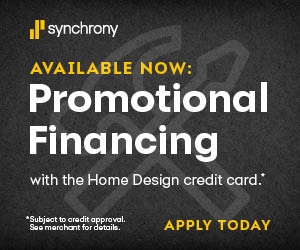 ---
Do you offer senior discounts?
Yes. Just let your sales representative know at the time of purchase. We also have special discounts for our men and women serving in the military.
Who do I call if I have a service issue?
Gravina's Window Center of Littleton provides service for all of our customers. If you have a problem with one of your windows or doors that we installed, we will send our service technician out to find the problem and resolve it. We are just one phone call away!
I would like to install the windows myself
We make great windows, but they can't perform optimally unless they are installed correctly. To make sure that you always get the best performance out of your windows we only allow our expert Infinity Installers to complete the installation process. Our Infinity Installers are certified, which means you can rest assured that your installation will be done right!
Is your company a different company than the one on Evans?
Yes. We are Gravina's Window Center of Littleton. We are a completely separate business.  We are the authority on fiberglass windows and doors and we have been family owned and operated since 1973.
Window Material and Options
The choices you make about materials, style, glazing, and installation could have a big impact on your energy bill. And some features, like how easy they are to take care of, make windows more appealing for other reasons.  We offer the best windows for Colorado, Infinity from Marvin.
Glass Technologies
Certain window glazes and glass may provide better insulation, light quality, and condensation resistance. For example, windows with low-emissivity (Low-E) coatings often are more energy-efficient than windows without.
Cleaning and Maintenance
Some materials and features, like tilt-in sashes, make windows easier to clean and care for.
Certified Installation
If your windows are not installed according to the manufacturer's instructions, you might not get the savings or comfort you expect.  We are Marvin Certified and all of our installers work only for us.
NFRC and Energy Star Labels
Look for the Energy Star and National Fenestration Rating Council's window labels when you shop. It can help you compare how well a window blocks cold, heat, and outside air; allows light in; and blocks condensation.
When is the best time to replace my windows/doors?
Our professional installers install windows and doors year-round. If it's a good time for you, it's a good time for us.
I want to replace my windows/doors, where should I start?
The best way we can help you get started with your replacement project is for you to call our office to set up a free, in-home sales consultation, with one of our friendly sales representatives. It is best if all parties in the decision-making process are present at this time. Our goal is to make this a no-hassle, stress-free experience for you. The salesman will bring literature and samples of our product to your home. A second option is to visit our beautiful showroom in Littleton, where we have our windows and doors on display.